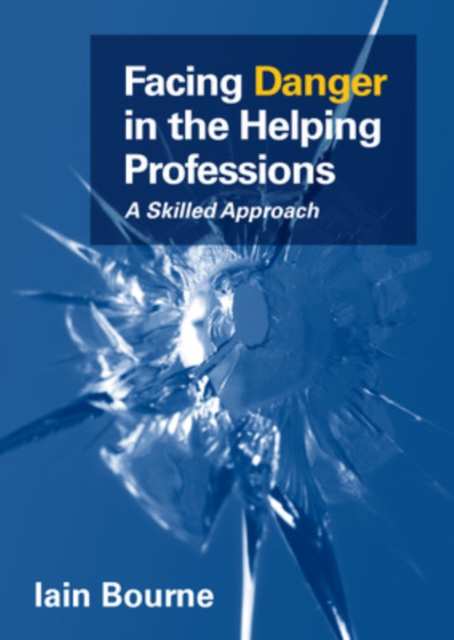 Facing Danger in the Helping Professions: A Skilled Approach
Paperback / softback
Description
Do you face dangerous behaviour in your work? How equipped are you to deal with whatever might be thrown at you? Dangerous behaviour is a very real threat to practitioners working across the helping professions.
This innovative, accessible and theoretically informed book deals with the types of dangerous behaviour that helping professionals are likely to encounter and provides strategies and skills for dealing with these situations.Written for both students and practitioners in various disciplines, the book focuses on the immediate face-to-face management of interpersonal danger.
Case studies allow the reader to place themselves in the incident and to reflect on what they might be thinking, feeling and doing in a given situation.Based on the author's dangerous behaviour training courses, this invaluable book will enable helping professionals to implement good practice while dealing with the stress, confusion, fear and anxiety that dangerous situations give rise to. "Written for professionals who may experience violence in the course of their work, this book is - unusually - not about helping the violent person become less violent (worthy though that goal undoubtedly is) but about helping the professional to be safe.
In this, it is a welcome addition to the literature on social work.
Social workers, nurses, care staff and others are often expected to work in tense, fraught situations in which emotions can run high.
This book is unique in offering practical tips to help guide professionals in responding to threatening and violent behaviour." David Wilkins, Honorary Lecturer, Centre for Child Protection Studies, University of Kent and Principal Child and Family Social Worker, London Borough of Enfield"In the paramedic world during a typical inner city shift we face the unexpected, the hostile, the extreme and the bizarre in increasing numbers as a daily occurrence.
We cannot remove all danger but we can reduce our risks and build strategies to ensure we are ready to sign off at the end of the shift and head home.
Make sure you read this book and grasp the de-escalation tips and safety strategies it offers, and thereby ensure that you live to fight another day."Bob Fellows (BSc) FCPara, Senior Paramedic Tutor, London Ambulance Service, UK
Information
Format:Paperback / softback
Pages:232 pages
Publisher:Open University Press
Publication Date:16/04/2013
Category:
ISBN:9780335245833
Information
Format:Paperback / softback
Pages:232 pages
Publisher:Open University Press
Publication Date:16/04/2013
Category:
ISBN:9780335245833