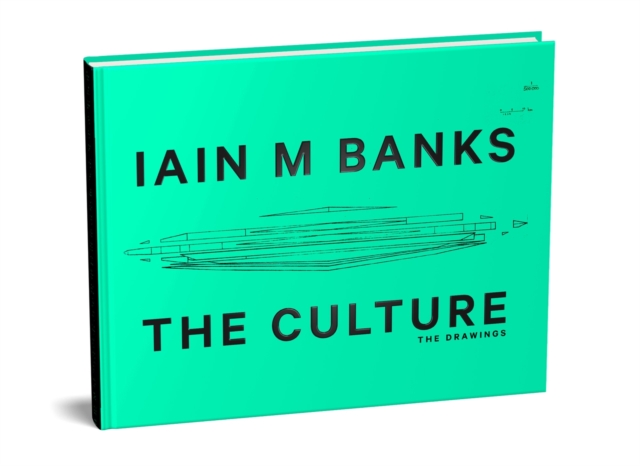 The Culture: The Drawings
Description
This extraordinary collection celebrates the dazzling worldbuilding of Iain M.
Banks, one of the most important and influential writers in modern science fiction. Faithfully reproduced from notebooks he kept in the 1970s and 80s, these annotated original illustrations depict the ships, habitats, geography, weapons and language of Banks' Culture series of novels in incredible detail. Praise for the Culture series:'Epic in scope, ambitious in its ideas and absorbing in its execution' Independent on Sunday 'Few of us have been exposed to a talent so manifest and of such extraordinary breadth' New York Review of Science Fiction 'Jam-packed with extraordinary invention' Scotsman 'Banks has created one of the most enduring and endearing visions of the future' GuardianThe Culture series: Consider Phlebas The Player of Games Use of Weapons The State of the Art Excession Inversions Look to Windward Matter Surface Detail The Hydrogen Sonata Other books by Iain M.
Banks: Against a Dark Background Feersum Endjinn The Algebraist***Also, look out for the Deluxe 'Special Circumstances' Edition of The Culture: The Drawings.
This ultimate, limited collector's edition includes an exclusive, numbered, cloth-bound edition of The Culture: The Drawings in a sumptuous presentation case, a booklet of original Culture-inspired artwork, specially commissioned 3D printing files and many other Culture-inspired features***
Information
Format:
Pages:160 pages, 4-colour (Includes colour photos/illustrations throughout)
Publisher:Little, Brown Book Group
Publication Date:07/11/2023
Category:
ISBN:9780356519425
Information
Format:
Pages:160 pages, 4-colour (Includes colour photos/illustrations throughout)
Publisher:Little, Brown Book Group
Publication Date:07/11/2023
Category:
ISBN:9780356519425