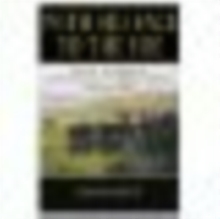 With His Face to the Foe : The Life and Death of Louis Napoleon, The Prince Imperial Zululand 1879
Paperback / softback
Description
On the afternoon of 1 June 1879, in a muddy gully in the heart of Zululand, the ambitions of France's Bonaparte dynasty came to a tragic and violent end.
A patrol of British troops, in the vanguard of an invading column, was ambushed by the Zulu, and fled, leaving three men dead on the field.
Among them was Prince Louis Napoleon, the exiled heir to the Imperial throne in France, the last of the Bonapartes.
What curious combination of circumstances had brought the Prince Imperial to southern Africa, wearing the uniform of - of all things - a British officer?
His was a romantic and melancholy story. Chased out of France after the debacle of the Franco-Prussian War, the Emperor Napoleon III had sought refuge with his family in England, where they were befriended by Queen Victoria.
Napoleon's son, Louis, had grown to manhood in exile, succeeding on his father's death to the title of Napoleon IV, and awaiting a call to reclaim his throne, which might never have come.
Raised in the shadow of the reputation of the great Napoleon, he hungered for military glory, and by special dispensation was allowed to train as a British officer.
As a foreign Prince, however, and a Bonaparte, there was never any hope that he might serve in the British army, but when the Anglo-Zulu war broke out in 1879 he was allowed to go to Africa as an observer, attached to General Lord Chelmsford's staff.
The war seemed to offer him the perfect chance for military experience without European political repercussions, and with a minimum of danger.
This was not to be.
Information
Format: Paperback / softback
Pages: 256 pages
Publisher: The History Press Ltd
Publication Date: 01/04/2007
Category: African history
ISBN: 9781862273672
Free Home Delivery
on all orders
Pick up orders
from local bookshops