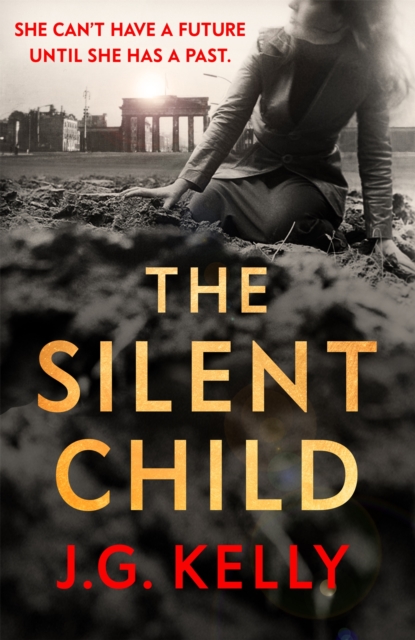 The Silent Child : The gripping, heart-breaking and poignant historical novel set during WWII
Hardback
Description
SHE CAN'T HAVE A FUTURE UNTIL SHE KNOWS WHAT HAPPENED TO HER FAMILY AFTER THE WAR. 'Deeply moving and beautifully written' ANN CLEEVES'Heart-breaking, beautiful and thrilling - a book that will stay with you for a very long time' ELLY GRIFFITHS'A tale of devastating secrets, brilliantly told' RORY CLEMENTS1944LEO STERN arrives at the Nazi camp at Borek with his wife Irena and his two daughters.
The Sterns are spared from the gas chamber when they witness a murder.
But in a place that humanity has deserted, Leo is forced to make unimaginable choices to try to keep his family alive. 1961 For seventeen years, Hanna has been unable to remember her identity and how she was separated from her family at the end of the war, until the discovery of a letter among her late uncle's possessions reveals her real name - HANNA STERN - and leads her to Berlin in search of her lost past. Helped by former lover Peter, Hanna begins to piece together the shocking final days of Borek.
But Hanna isn't the only one with an interest in the camp, and lurking in the shadows is someone who would prefer Hanna's history to remain silent.
Based on in-depth research and beautifully written, this a novel of memory and identity, and the long shadow of war. 'Outstanding. Heartstopping. Brilliant. A story that scorches the page, searing in its honesty and profoundly moving in its emotional impact.
This is an important, powerful novel that everyone should read' KATE FURNIVALL'Taking the reader from the atmospheric Fenlands of Cambridgeshire to the ghost-filled forests of wartime Poland and finally into Cold War-era Berlin, The Silent Child is a thought-provoking and compelling novel about the long-lasting aftershocks of war.
This is great storytelling, full of mysteries and twists, epic in its sweep, but precise and respectful in its historical details.
J. G. Kelly's vividly evoked scenes will stay with me for a long time' CAROLINE SCOTT'This book was such a beautifully written book that will stay with me for a long time.
The storyline was emotive and heart wrenching and the characters were well developed and have a special place in my heart.
I didn't want this book to end. Nothing I could say would do this book justice, I cannot recommend this book enough' Reader review'It's beautifully written with a story that draws you in so quickly, it's very well researched and heartbreakingly realistic.
A book I wanted and needed to finish. The sort of book everyone should read. The most compelling book I've read this year' Reader review'Utterly impossible for me to put down.
A heartbreaking story... I found I had devoured the entire book in just one sitting...
I have loved this book so much, I wish I could give it five hundred stars. All I can say is "WOW - read it. You won't be disappointed' Reader review 'I was engrossed in the story.
The author has done tremendous research about the war and did a good job of drawing the reader into the story' Reader review
Information
Format:Hardback
Pages:480 pages
Publisher:Hodder & Stoughton
Publication Date:14/04/2022
Category:
ISBN:9781529357783
Other Formats
Paperback / softback from £9.99
Paperback from £13.75
EPUB from £2.99
Information
Format:Hardback
Pages:480 pages
Publisher:Hodder & Stoughton
Publication Date:14/04/2022
Category:
ISBN:9781529357783