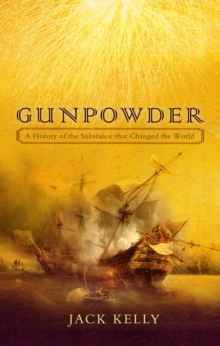 Description
Invented by Chinese alchemists to frighten evil spirits, the simple mixture of saltpetre, sulphur and charcoal went on to make the modern world possible.
As word of its explosive properties spread from Asia to Europe, from pyrotechnics to battleships, it paved the way for Western exploration, hastened the end of feudalism and the rise of the nation state, and greased the wheels of the Industrial Revolution.
Jack Kelly ranges over cultures, technological innovations and the contributions of Michelangelo, Cortes and Guy Fawkes, among others, to present the gripping account of a substance that Francis Bacon declared to 'have changed the whole face and state of things throughout the world'.
Free Home Delivery
on all orders
Pick up orders
from local bookshops
Also by Jack Kelly