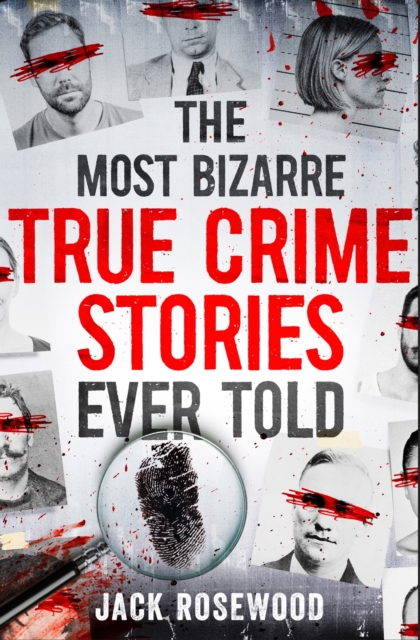 The Most Bizarre True Crime Stories Ever Told : 20 Unforgettable and Twisted True Crime Cases That Will Haunt You
Paperback / softback
Description
A collection of the most mind-boggling and outrageous True Crime cases you've ever read.
Stories so bizarre, creepy and compelling that you can't stop turning the pages - the perfect gift for True Crime lovers. Are you a hardcore true crime fan? Do you know all the ins and outs of popular cases and killers?
Are you kind of sick of hearing the same old stories over and over?
Do you long to be truly disturbed by strange and scary details that just don't happen every day?Then you are sure to enjoy The Most Bizarre True Crime Stories Ever Told!Inside you'll find: - Tales of the paranormal: Did a dead woman really solve her own murder?
Have dreams helped investigators track down killers?
Did a demon possess a man and force him to kill?- Terrifying mysteries: What was happening in the Soka Forest of Horrors?
How can authorities have stacks of DNA evidence and still not be able to track down such a careless killer?
How many innocent people have been killed because they knew too much. - The strangest details of any true crime cases: How many murder attempts can one man survive?
How long can someone live with a corpse in their house?
How did a cannibal who committed a horrific crime not only walk free, but become a celebrity?- Bizarre true crime stories you've never heard before!As horrifying as the details of well-known cases can be, real true crime fanatics are looking for something more than the run of the mill murders they've heard about a thousand times.
They're looking for mysteries, twists and turns, and seemingly-impossible circumstances that take a case from lacklustre to legendary. The Most Bizarre True Crime Stories Ever Told delivers the horrifying, interesting, weird, and disturbing tales that really get true crime connoisseurs excited.
Lock your doors, close your blinds, and get ready to read about some of the strangest, and most bone-chilling true crime cases the word has ever seen.
Information
Format:Paperback / softback
Pages:176 pages
Publisher:Little, Brown Book Group
Publication Date:05/10/2023
Category:
ISBN:9781408731086
Information
Format:Paperback / softback
Pages:176 pages
Publisher:Little, Brown Book Group
Publication Date:05/10/2023
Category:
ISBN:9781408731086