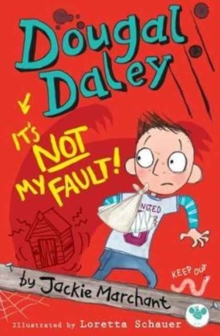 Dougal Daley, it's Not My Fault!
Paperback / softback
Description
In this first book, football-loving Dougal Daley finds himself at risk from the mysterious creature living in the garden shed.
Nobody believes him but as a precaution, he sets upon writing his will - rewarding those who help him and disinheriting those who get on his bad side.
Information
Format: Paperback / softback
Pages: 180 pages
Publisher: Wacky Bee Books
Publication Date: 04/04/2017
Category: General
ISBN: 9780995697225
Also by Jackie Marchant