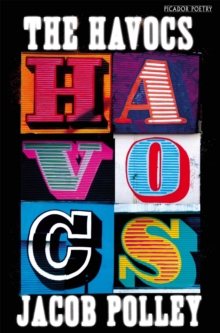 Description
Little Gods established Jacob Polley as one of the leading talents of the younger generation; his third collection sees him extend that gift in often wholly unexpected directions.
As before, Polley's work is often unashamedly lyric, and displays a virtuosic range of form and address.
However, the light has changed in The Havocs: these poems are often imbued with the weird, uncanny and otherworldly, drawing on the folkloric and mythic traditions of north Britain - as well as forms from older English traditions, including riddles and cautionary tales.
However oblique his strategies, Polley's work remains fixed on our most central concerns: our losses of faith, our working lives, our irrational fears and our loves.
The Havocs charts a daring new turn in the work of one of our finest English poets.
Information
Format: Paperback
Pages: 80 pages
Publisher: Pan Macmillan
Publication Date: 01/11/2012
Category: Poetry by individual poets
ISBN: 9781447207030
Free Home Delivery
on all orders
Pick up orders
from local bookshops
Reviews
Showing 1 - 1 of 1 reviews.
Review by Roseredlee
27/08/2015
The Havocs is a fine, haunting, unsettling collection of grim(m) fairy tales, riddles and ballads, brought up-to-date Auden-style, with Lord Randall becoming modern youth stabbed for nothing but being in the wrong place at the wrong time: 'The leaves were still. The sun came out/to scatter coins of light/and I saw gripped in his right fist/a little silver spike'. Water and the moon feature prominently with their mutability being a perfect metaphor for the underlying theme, as the blurb on the back says, of loss – of Adam and Eve cast out from paradise, of childhood innocence, of love, of peace of mind, – but even as they change, they remain, somehow, with a 'disappearing constancy'; the moon being a 'whole of holes', the river a 'stiller glass...where years swept downstream'. Even when the tone is particularly lyrical there is always an edge: 'you breathe blue knives, the moon's like snow/and stamped into the cast-iron lanes/are brown dead leaves with silver veins'. The title poem seems to me like a pretty damning state-of-the-nation v. individual responsibility stocktaking that is, naturally, pretty bleak: 'The living weep havoc and are told to shhhhh'. The whole book exudes a creepy menace and reminded me of Walter de la Mare (which is praise from me!). Generally with current poets I get tempted by reviews, buy, read once, sell, but this is a keeper and I keep going back to it.