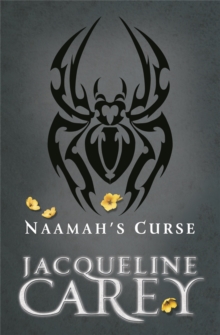 Description
Moirin is alone, and far from the land of her birth, with nothing but a few resources of her own to draw upon, and few friends she can call upon, in what is about to become a nation of enemies.She has her natural ability with a bow, for survival, and a facility for languages - and then there are the gifts of her gods: a small ability for foretelling, for concealment, and to coax plants to grow.
Alongside them all she has the gift of Naamah: the gift of desire.
Yet these are small advantages against the challenges she will face - betrayal, treachery and indoctrination - and some of them may not prove to be advantages at all.There is a long, difficult journey ahead of her, in her search for Bao, the young Ch'in warrior who carries a piece of her soul as well as her heart, and harder decisions to make.
Whether she can forgive a deliberate betrayal; whether she will fight against all odds for her love; and whether, when all believe her dead and her life and her religion hang in the balance, Moirin can sacrifice her beliefs, or will hold true to her goddess even in death ...
Information
Format: Paperback
Pages: 576 pages
Publisher: Orion Publishing Co
Publication Date: 01/04/2011
Category: Fantasy
ISBN: 9780575093621
Free Home Delivery
on all orders
Pick up orders
from local bookshops
Reviews
Showing 1 - 1 of 1 reviews.
Review by shanaqui
16/06/2015
Book two of Everybody Wants Moirin. Sorry, that's not the title. Ahem. Anyway, with the usual caveats applied to Jacqueline Carey's writing -- the prose is slightly archaic and may put you off; <I>everybody</i> falls in love with the heroine and wants to sleep with her; it's probably more than a tad heretical, etc -- I enjoyed it a lot. It's been a while since I sat down with a book and raced through it in a day, which contributes to my enjoyment: it's very good to get lost in a fictional world on occasion. I heartily recommend the experience, even if everybody's got different tastes on that score. But you guys on GoodReads know this, as do most of my friends...<br/><br/>Anyway. This story continues to take Moirin across the world. I think she examines the things around her less than Phèdre did -- certainly I didn't feel that the world was as rich and sparkling and full of learning as I did. I did wince a little at Carey's decision to have Moirin basically reform the Indian caste system. Okay, it's really the efforts of the Rani Amrita that gets things done, but white (sorry, 'honey-skinned') Moirin and her gods are the ones that bring this message. I still enjoyed it, but I did think it more than a bit problematic. Undoubtedly having a caste of untouchables is a terrible thing from our point of view, but the white races thinking they know better have caused plenty of problems of their own.<br/><br/>I'm looking forward to the third book, and have a pretty good idea where it's going. Bao and Moirin are no Phèdre and Joscelin -- they don't make me heartsick and frightened for them -- but I do want to know what they do next.