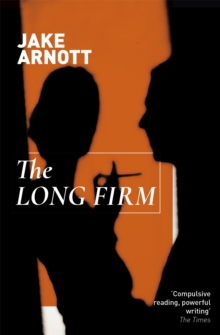 Description
London. The 1960s. The capital is swinging, but underneath the boomtown there's a dark underbelly.
Meet Harry Starks: club owner, racketeer, porn king, sociology graduate and keen Judy Garland fan.
Harry's business is fronting violence with rough charm and cheap glamour; putting the frighteners on, performing menace while trying to desperately trying to jump the counter into legitimacy.Five characters tell five tales that combine in an extraordinary narrative that is both an explosively paced thriller and brilliantly imagined sociological and topographical portrait of sixties London.
Information
Format: Paperback
Pages: 352 pages, None
Publisher: Hodder & Stoughton General Division
Publication Date: 01/02/2000
ISBN: 9780340748787
Other Formats
Paperback from £10.49
EPUB from £4.99
Free Home Delivery
on all orders
Pick up orders
from local bookshops
Reviews
Showing 1 - 4 of 4 reviews.
Review by Bembo
16/06/2015
The Long Firm, follows the criminal career and glamorous life of Harry Starks, a sixties London gay gangster. It is narrated, not in chronological order, by a series of his acquaintances including a rent boy, a Lord and a famous singer. We follow his exploits and illegal activities, and dealings with other criminals, along with the corruption and cover ups amongst the supposedly more respectable members of the community. It is very much of its time, and includes the presence of the Kray Twins and other notables of the period.Not all the narrators are appealing. Terry, the boy that Harry takes as his live in companion does engender sympathy, Lord Thursby is a less desirable individual, yet criminal Jack the Hat is a quite likeable character despite his inclinations. One cannot help but feel for Harry himself, even if he is quite ready and capable of dealing out the violence and torture. He enjoys the company of young boys, he repays loyalty generously, and disloyalty, or even the suspicion of it, accordingly. He suffers bouts of serious depression, and the wise among his associates then tread carefully, for these periods can be accompanied by expressions of violence. But despite it all Harry comes across as having a heart.It is an interesting story, and at times quite captivating as the drama builds, but I found at other times it lost momentum.
Review by lightparade
16/06/2015
Arnott's star faded somewhat after an entire print run of a novel had to be pulped (libel, they say), but his first was a very effective evocation of life in the Krays' London.
Review by mikedraper
16/06/2015
Things were really swinging in England in the '60s. This story narrates various character's interactions with gay night club owner, Harry Starks.The story opens when a young man named Terry meets Harry. Terry narrates how Harry was assertive and generous and asked him to move in with him as his lover.After Terry became less content with this relationship, Harry set him up to run an eletronics firm. One day, Harry removed a number of TVs without paying for them. When Terry began to ask about this, he's informed of 'the long firm' where gangsters set up a scheme by getting the name of a deceased person, obtainint the necessary documents, open a business and put some money into an account to make it seem legit. Then order inventory, delaying to make payments. After it is set up, withdraw the money, have a fire sale and disappear. Since the firm is registered to a deceased man, the gang gets away with their scheme.Terry learns the hard way that Harry is not one to be taken advantage of. When Terry attempts to skim some of the money from one of Harry's schemes, Harry turns sadistic.The second narrator is a member of parliament who Harry cultivates and then uses him to further his cons. This turns international when they attempt to set up a rip off in Gambia.The story is a light hearted romp through the British mob scene. Harry is a paradox. He's generous but can be dangerous when crossed; most of the time he's in good spirits but if someone tries to take advantage of him, he can be deadly as a poisonous snake.
Review by jayne_charles
16/06/2015
What a great book this was. Intelligently written without compromising on entertainment, it focuses on a London gangster from the viewpoints of five of his acquaintances. All in all it's an action-packed whirl through the seedier side of the swinging sixties, a world of rent-boys, strippers, bent coppers and seriously dangerous Maltesers. And every fifty pages or so someone gets tied to a chair.My first thought on reading the title was to joke 'the long frirm what?', and judging by some of the subject matter I wasn't too far wide of the mark...Nothing to do with the writing, but my copy had a superbly designed cover, and also featured a picture of the author looking exactly as though he's just spotted someone keying his car. Brilliant.