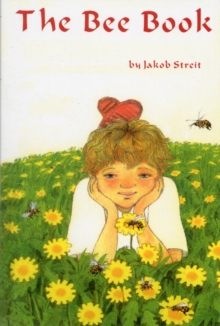 The Bee Book
Paperback / softback
Description
Streit's father was a watchmaker who also kept bees, and it was in early childhood that Jakob developed a passion for the honeybee.
This exquisite reader for Steiner-Waldorf schools factually and scientifically allows one to enter into the magic and mysterious world of the bees. It offers a useful transition from Class 4 to Class 5, moving from the Animal and the Human Being lesson block, to the Botany block.
It is also recommended for Class 3. Along with another of Jacob Streit's books, Little Bee Sunbeam, it is one of two books recommended for the sexuality curriculum in the Waldorf school.
Information
Format: Paperback / softback
Pages: 90 pages, b/w illustrations
Publisher: Waldorf Publications
Publication Date: 01/01/2010
ISBN: 9781936367009