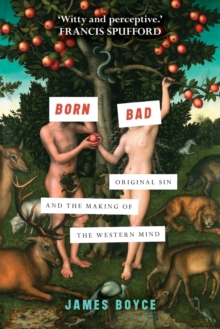 Born Bad : Original Sin and the Making of the Western World
Paperback
Description
Despite its declining popularity among Christians, the belief that we are all innately sinful retains a firm grip on Western consciousness and culture - even in the writings of avowed atheists such as Marx, Freud and Richard Dawkins.According to the doctrine of original sin, humans are born bad and only God's grace can bring salvation.
In this captivating book, acclaimed historian James Boyce shows how these ideas have shaped the Western view of human nature right up to the present.
The legacy of original sin takes many forms, including the distinctive discontent of Western people - the feelings of guilt and inadequacy associated not with doing wrong, but with being wrong.
As well as an innovative history of Christianity, Boyce offers new insights into the making of the West.
Born Bad traces a fascinating journey from Adam and Eve all the way to Adam Smith and Richard Dawkins in this sweeping story of a controversial idea and its remarkable influence.
Free Home Delivery
on all orders
Pick up orders
from local bookshops