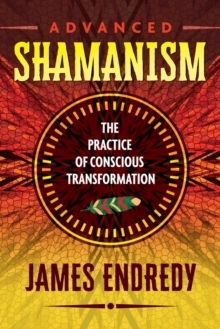 Advanced Shamanism : The Practice of Conscious Transformation
Paperback / softback
Description
A detailed guide to advanced shamanic techniques reveals authentic wisdom to help the practitioner reach increased levels of awareness Endredy offers hands-on instructions for sacred Fire ceremonies, direct shamanic viewing, experiencing shamanic death and rebirth, working with and acquiring healing stones, shamanic lucid dreaming, shamanic healing, and advanced methods for acquiring an animal spirit guide, including how to properly retain its spirit in a sacred bundle or altar and how to use its power responsibly for healing.
He provides a meticulous step-by-step approach to working with the five points of attention, a Huichol teaching on sacred awareness and shamanic levels of attention.
He also examines the many ways that Psi phenomena and shamanism are linked and their relationship to the scientific concept of quantum entanglement.
Showing how quantum physics is the scientific expression of shamanism, the author also explores the biological foundations of spiritual experiences, including the roles of serotonin, dopamine, and opioid transmitters, and the connections between altered consciousness and shamanic states.
Integrating modern research with ancient knowledge to provide an enlightened view of shamanism that marries science and spirit, this guide offers authentic shamanic wisdom and techniques to help the solitary practitioner move forward on their shamanic path.
Information
Format: Paperback / softback
Pages: 272 pages, 4 b&w illustrations
Publisher: Inner Traditions Bear and Company
Publication Date: 08/03/2018
Category: Shamanism, paganism & druidry
ISBN: 9781591432838
Free Home Delivery
on all orders
Pick up orders
from local bookshops