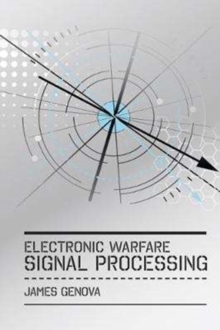 Electronic Warfare Signal Processing
Hardback
Description
While previous EW exploited flaws in the analogue equipment to corrupt or degrade the sensor detection or localisation capabilities, EW is now an information battle.
Modern autonomous threat sensors can readily detect and locate targets by incorporating state of the art high speed digital signal processing (DSP) algorithms that focus on the classification of targets via target physical features.
As a result the autonomous threat has a significant advantage over attacking forces consisting of armoured vehicles, aircraft or ships. To elucidate the state of EW, this book focuses on the example of autonomous anti ship missiles (ASM) attacking a naval fleet rather than airborne battles, thus filling a significant gap in the EW literature.
It describes modern DSP algorithms that have been published by ASM development personnel from several nations, including the People's Republic of China and the Russian federation and outlines instances where it has been successfully used against ships.
The book elaborates on the mathematical techniques employed and the advantages of incorporating digital signal processing algorithms into the autonomous sensor.
With straight forward DSP algorithms, ASM can rapidly identify and distinguish electronically generated false targets, passive decoys, chaff and true targets.
Moreover, special sensor waveforms now proactively probe the targets for enhanced feature measurements, and modern multi-channel optimal DSP readily mitigates noise jamming.
Information
Format: Hardback
Pages: 300 pages
Publisher: Artech House Publishers
Publication Date: 28/02/2018
ISBN: 9781630814601
Free Home Delivery
on all orders
Pick up orders
from local bookshops