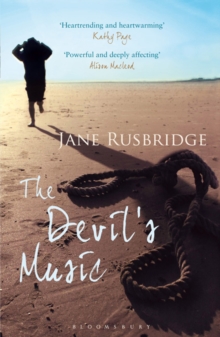 The Devil's Music
Paperback / softback
Description
It is 1958 and the Sputnik satellite has taken a dog up into space; back on earth, five-year-old Andy has a new sister, Elaine - a baby who, his father insists, is 'not quite all there'.
While his parents argue over whether or not to send Elaine away, Andy sleeps beside her cot each night, keeping guard and watching as his mother - once an ambitious, energetic nurse - twists away into her private, suffocating sadness.
Knots keep treasures safe, Andy's rope-maker grandfather tells him, and, as he listens to stories of the great Harry Houdini, Andy learns the Carrick Bend, the Midshipman's Hitch and the Monkey's Fist.
Then a young painter, hired to decorate the family's house, seems to call Andy's mother back from the grief in which she is lost.
But one day, at The Siding - the old railway carriage that serves as the family's seaside retreat - Andy is left in charge of his baby sister on a wind-chopped beach, where he discovers that not all treasures can be kept safe for ever.
Three decades later Andrew returns from self-imposed exile to The Siding, the place where his life first unravelled. Looking back on the broken strands of his childhood, he tries, at last, to weave them together, aided by his grandfather's copy of The Ashley Book of Knots and the arrival of a wild-haired, tango-dancing sculptor - a woman with her own ideas about making peace with the past.
LONGLISTED FOR THE INTERNATIONAL IMPAC DUBLIN LITERARY AWARD 2011
Information
Format: Paperback / softback
Pages: 320 pages
Publisher: Bloomsbury Publishing PLC
Publication Date: 19/04/2010
ISBN: 9781408801017
Free Home Delivery
on all orders
Pick up orders
from local bookshops