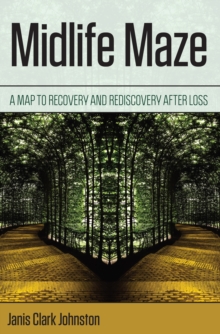 Midlife Maze : A Map to Recovery and Rediscovery after Loss
Paperback / softback
Description
Have you found yourself wilting in midlife, and wondering what you might do to flourish in your remaining years?
Have you lost your way in the midlife maze due to a significant loss?
Did you lose your job or desired career advancement? Did you separate or divorce? Did your last child leave home? Did your family experience a virtual storm of bankruptcy or lose your life savings in a financial meltdown?
Did you or someone in your family experience the loss of good health? Or did you weather the death of a family member, partner, or friend? Your loss story is personal. Your path through winding passages during midlife is unique.
Perhaps the most important encouragement for your grieving process is to know this simple fact: grieving is a natural healing response to loss rather than a pathological experience. Midlife can be a time of reflection, rebellion, or reconnecting to old or new interests and activities.
It can also be a time when losses start to happen or begin to pile up - divorce, death of a loved one, loss of a job or home, the moving out and on of grown children-and learning how to move forward can be a challenge.
Here, a seasoned psychologist looks at the geography of loss in midlife, the way it can affect us, and what we can do to get back on track or redirect ourselves when necessary.
Through first hand stories and practical exercises, the author leads readers through the midlife maze to a place of recovery, purpose, and peace.
Information
Format: Paperback / softback
Pages: 250 pages, 1 Graphs
Publisher: Rowman & Littlefield
Publication Date: 08/01/2019
Category: Coping with personal problems
ISBN: 9781538126059
Other Formats
Hardback from £21.75
EPUB from £26.96