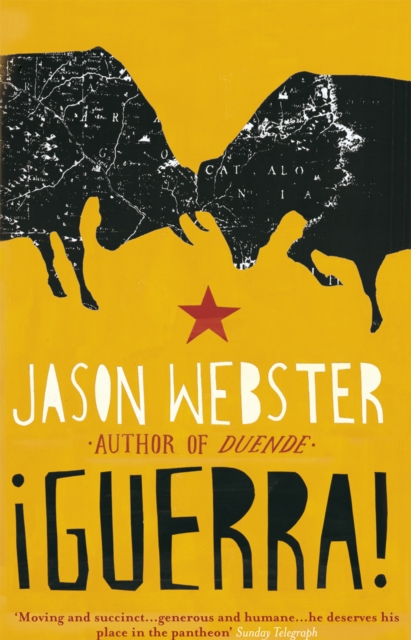 Guerra
Paperback / softback
Description
After twelve years in Spain, Jason Webster had developed a deep love for his adopted homeland; his life there seemed complete.
But when he and his Spanish wife moved into an idyllic old farmhouse in the mountains north of Valencia, by chance he found an unmarked mass grave from the Spanish Civil War on his doorstep.Spurred to investigate the history of the Civil War, a topic many of his Spanish friends still seemed to treat as taboo, he began to uncover a darker side to the country.
Witness to a brutal fist-fight sponsored by remnants of Franco's Falangists, arrested and threatened by the police in the former HQ of the Spanish Foreign Legion, sheltered by a beautiful transvestite, shunned by locals, haunted by ghosts and finally robbed of his identity, Webster encountered a legacy of cruelty and violence that seems to linger on seventy years after the bloody events of that war. As in Webster's previous books, Duende and Andalus, !Guerra! reveals the essence of modern Spain, which few outsiders ever manage to see.
Fascinating true stories from the Civil War, vividly retold as he travels around the country.
Yet the more Webster unveils of the passions that set one countryman against another, the more he is led to wonder: could the dark, primitive currents that ripped the country apartin the 1930s still be stirring under the sophisticated, worldly surface of today's Spain?
Information
Format:Paperback / softback
Pages:304 pages
Publisher:Transworld Publishers Ltd
Publication Date:02/07/2007
Category:
ISBN:9780552772815
Information
Format:Paperback / softback
Pages:304 pages
Publisher:Transworld Publishers Ltd
Publication Date:02/07/2007
Category:
ISBN:9780552772815