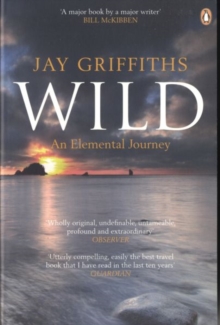 Wild : An Elemental Journey
Paperback / softback
Description
'I took seven years over this work, spent all I had, my time, money and energy.
Part of the journey was a green riot and part a deathly bleakness.
I got ill, I got well. I went to the freedom fighters of West Papua and sang my head off in their highlands.
I met cannibals infinitely kinder and more trustworthy than the murderous missionaries who evangelize them.
I anchored a boat to an iceberg where polar bears slept; ate witchetty grubs and visited sea gypsies.
I found a paradox of wildness in the glinting softness of its charisma, for what is savage is in the deepest sense gentle and what is wild is kind.
In the end - a strangely sweet result - I came back to a wild home' Wild describes an extraordinary odyssey, courageous and sometimes dangerous, to wildernesses of earth and ice, water and fire.
It is by turns funny, touching and harrowing, and offers a poetic consideration of the tender connection between human society and wild lands.
Wild won the inaugural Orion Book Award for 2007 and was shortlisted for the Orwell prize and for the World Book Day award.
Information
Format:Paperback / softback
Pages:480 pages
Publisher:Penguin Books Ltd
Publication Date:01/05/2008
Category:
ISBN:9780141006444