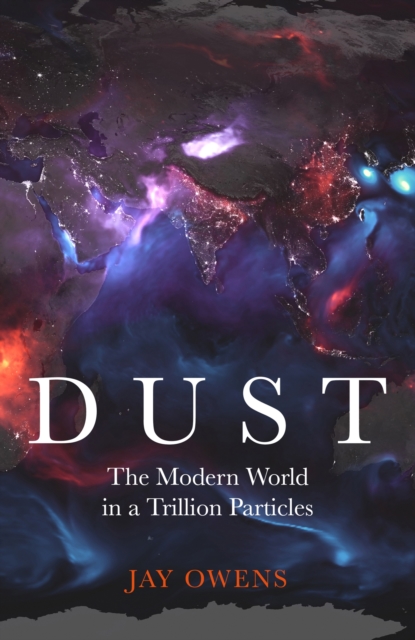 Dust : The Modern World in a Trillion Particles
Hardback
Description
'Dust is a book with an extraordinary global story to tell, but - and - also with an ethical argument to advance.
Robert Macfarlane'Superb' Telegraph'Brilliant' Sunday Times'Eye-opening . . . impressive' Guardian 'Powerful' Nature 'Like a detective dusting for fingerprints, Jay Owens masterfully reveals the hidden traces of modernity by following some of its smallest fragments.' James Vincent, author of Beyond Measure__________Dust may seem inconsequential, so tiny and mundane as to slip below the threshold of thought.
Yet within the next one hundred years, life on Earth will be profoundly changed by heat and drought - and that means dust.
In this ground-breaking book, Jay Owens argues that dust is a legacy of twentieth-century progress and a toxic threat to life in the twenty-first. Dust: The Modern World in a Trillion Particles tells the gripping story of how the relentless drive for profit and power has turned the world to powder.
Combining history and science, travel and nature writing, Owens shows how the modern world was made through environmental devastation - and then brushed the consequences under the carpet.
From particle air pollution and nuclear fallout to desertification, dried-up seas and melting glaciers, we've profoundly altered the planet we live on.
The cost to human health - and to the natural world - proves immense. From the California desert and the Dust Bowl in Oklahoma to the desiccated remains of the Aral Sea and the edge of the Greenland ice sheet, we are shown that some of the planet's most remote and forgotten places are central to the modern world.
With clarity and insight, Dust: The Modern World in a Trillion Particles helps us understand our legacy and discovers the big ideas found within the smallest particles. __________Combining history and science, a sweeping look at the smallest substance and the biggest challenges facing people and the planet'From Mark Kurlansky's Salt and Laura Martin's Tea to Jared Diamond's Guns and Germs and Steel, can we now add geographer Jay Owens's Dust?' Telegraph
Information
Format:Hardback
Pages:400 pages
Publisher:Hodder & Stoughton
Publication Date:31/08/2023
Category:
ISBN:9781529362640
Information
Format:Hardback
Pages:400 pages
Publisher:Hodder & Stoughton
Publication Date:31/08/2023
Category:
ISBN:9781529362640