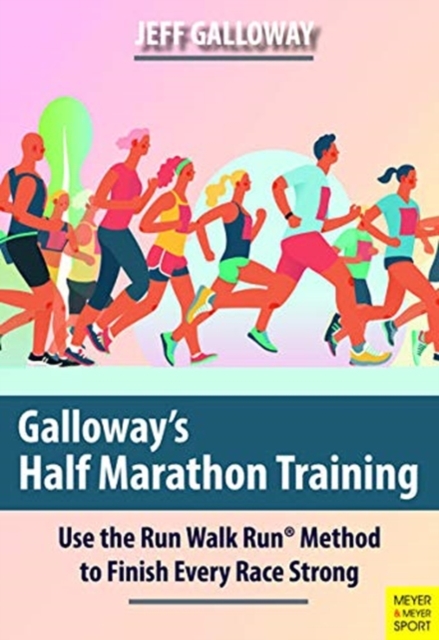 Galloway's Half Marathon Training : Use the Run Walk Run Method to Finish Every Race Strong
Paperback / softback
Description
For any runner considering training for a half marathon, author Jeff Galloway can help them prepare to train, enjoy training, and cross the finish line strong. In this book, the author outlines for each runner how to select a realistic goal and what workouts to use to best prepare for the race.
He includes tips for staying motivated while at the same time eliminating aches, pains, and injuries.
He also assures the runner that his training will not consume the runner's time so that they can train successfully while still enjoying other aspects of life. The author's successful and unique run-walk-run training method has helped thousands of average people train for half marathons, even if they have never run before.
Using this program, even veteran runners can improve their personal bests. With this book, every runner will be given a step-by-step guide on setting up their training each week so that they will finish the half marathon strong.
Information
Format:Paperback / softback
Pages:216 pages, 30 illustrations
Publisher:Meyer & Meyer Sport (UK) Ltd
Publication Date:24/06/2021
Category:
ISBN:9781782552208
Information
Format:Paperback / softback
Pages:216 pages, 30 illustrations
Publisher:Meyer & Meyer Sport (UK) Ltd
Publication Date:24/06/2021
Category:
ISBN:9781782552208