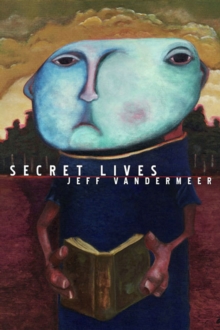 Strange Tales Of Secret Lives
Hardback
Description
In this new collection by World Fantasy Award winner Jeff VanderMeer, thesecret lives of librarians, doctors, lawyers, university students, bank tellers,sex shop clerks and dozens of others are revealed for the first time. Ordered byprofession, these short-short stories range from the hilarious to the somber,the absurd to the revelatory.
Using real people as the springboard, VanderMeerhas created a rich blend of the factual and the imaginary in which everyone getsthe secret life they deserve.
A luminous little book meant for dipping into onesecret life at a time.
Information
Format: Hardback
Pages: 160 pages
Publisher: Wildside Press
Publication Date: 12/09/2006
Category: Comics and Graphic Novels
ISBN: 9780809510887