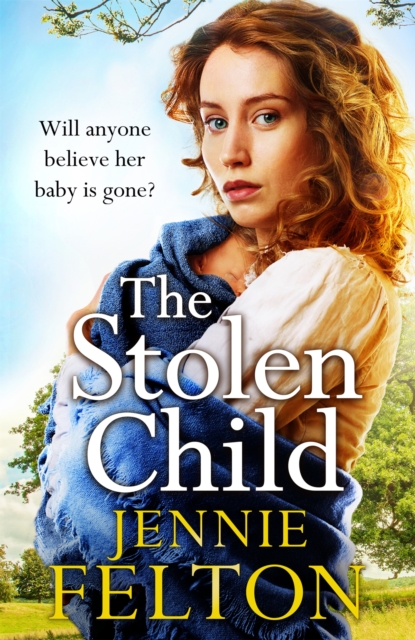 The Stolen Child : The most heartwrenching and heartwarming saga you'll read this year
Hardback
Description
'One of the nation's favourite saga writers' Lancashire PostA powerful new saga from Jennie Felton in the grand tradition of Josephine Cox, Dilly Court, Maggie Hope and Rosie Goodwin of love, loss, tragedy, drama, secrets and twists and turns. Readers are hooked by The Stolen Child!'Like the twists and turns...a great read' 5* reader review'Keeps you on the edge...could not put it down' 5* reader review'A heartbreaking read. 5 stars' 5* reader review'A must read' 5* reader reviewWill anyone believe her baby is gone?When Stella Swift is discovered holding a shard of broken glass near her newborn baby boy, fears that she might harm William result in her being taken to Catcombe - the local asylum.
Although the regime is not as harsh as it once was, it's not somewhere that Tom wants to send his wife - but he has no choice. Turning to his kind-hearted sister-in-law Grace for help taking care of his other three children whilst he keeps working at the mine seems like the simplest solution until Stella is well - if only there wasn't the shared history between Tom and Grace... At first Catcombe seems to offer the respite Stella needs - until one day she becomes convinced that the baby the nurses have given to her is not William.
Is Stella losing her mind? Or is it true that a mother will always know her own child?Don't miss Jennie's Families of Fairley Terrace series, which began with Maggie's story in All The Dark Secrets and continued with Lucy's story in The Miner's Daughter, Edie's story in The Girl Below Stairs, Carina's story in The Widow's Promise and Laurel's story in The Sister's Secret.
Information
Format:Hardback
Pages:432 pages
Publisher:Headline Publishing Group
Publication Date:05/09/2019
Category:
ISBN:9781472256430
Other Formats
Paperback / softback from £8.99
EPUB from £2.99
Information
Format:Hardback
Pages:432 pages
Publisher:Headline Publishing Group
Publication Date:05/09/2019
Category:
ISBN:9781472256430