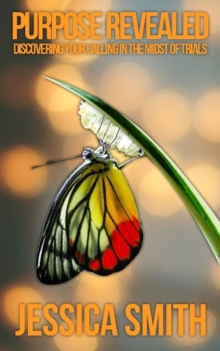 Purpose Revealed : Discovering Your Calling In the Midst of Trials
Paperback / softback
Description
Why am I going through this? What did I do to deserve this? Will the pain ever stop? If you have ever asked yourself these questions, then you are on the right path to purpose.
Author Jessica Smith takes you on a journey of overcoming depression, divorce, and heartbreak.
Her story of enduring and overcoming is encouraging and extremely inspirational.
This book will shed light on the use of trials to birth your ultimate calling.
Just as the caterpillar must endure the darkness in the cocoon to become a beautiful butterfly, your midnight season is delivering an exquisite outcome.
Romans 8:28 states And we know that all things work together for good to them that love God, to them who are the called according to his purpose.
What does the word all mean? It means ALL! This means that the repossession, foreclosure, divorce, molestation, sickness, loss of your loved one, financial lack, business failure, bankruptcy, loneliness, depression, mental illness and every injurious situation that has come your way is actually working for you and not against you.
Think of it in the terms of mathematics. If a negative number is multiplied by another negative number it yields a positive number.
So, the plethora of hardships that youve had to deal with are being used to unveil your purpose and elevate you to a greater level.
Information
Format: Paperback / softback
Pages: 210 pages
Publisher: Primedia E-launch LLC
Publication Date: 28/10/2016
Category: Christian life & practice
ISBN: 9781943276998
Free Home Delivery
on all orders
Pick up orders
from local bookshops