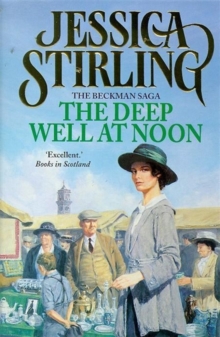 The Deep Well at Noon
Paperback / softback
Description
When Holly Beckman inherits a quarter share of James Aspinall's antique shop, his dissolute son David and snobbish daughter Andrea are outraged.
But the girl from the back streets of Lambeth has already faced enemies more daunting than the Mayfair smart set. Aided by her grandfather, Holly defies her father's drunken rages, her brother's criminal plans and David Aspinall's seductive charms.
But she has one weakness. Christopher Deems, a handsome poet scarred by the Great War, drives Holly to a fateful decision between love and ambition.
She cannot know that tragedy waits down each shadowed path.. 'She writes in bright colours with bold, confident strokes' Glasgow Herald
Information
Format: Paperback / softback
Pages: 528 pages, None
Publisher: Hodder & Stoughton
Publication Date: 07/01/1999
ISBN: 9780340708330