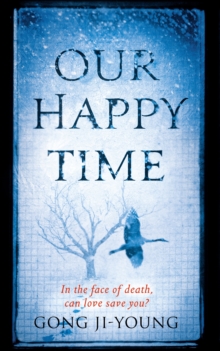 Description
An amazing novel about forgiving and being forgiven, about loving and being loved, and about happiness - that can be found in a truly unlikely place. Yujeung - beautiful, bright, wealthy - is lying in her hospital bed, recovering from her third suicide attempt, when she receives a visit that will change her life.
Her no-nonsense aunt, a nun, appears and suggests Yujeung accompany her on a charitable visit to death row. At first, Yujeung is resistant. But something compels her to go to the prison, and there she meets Yunsu, a convicted murderer who will soon be put to death. Though repulsed by his crimes, Yujeung is struck by the depth of his suffering.
She returns to visit him the next week. And the next...During their much-anticipated hour-long encounters, Yujeung and Yunsu slowly reveal to each other the dark secrets of their pasts, the hidden traumas that have shaped their lives and they form a deep bond.
But Yunsu's hands are always in cuffs, the prison officers are permanently in the background, and the two young misfits can never lose sight of the fact that their happy time together is tragically brief.
Information
Format: Paperback
Pages: 288 pages
Publisher: Short Books Ltd
Publication Date: 06/02/2014
ISBN: 9781780720968
Free Home Delivery
on all orders
Pick up orders
from local bookshops