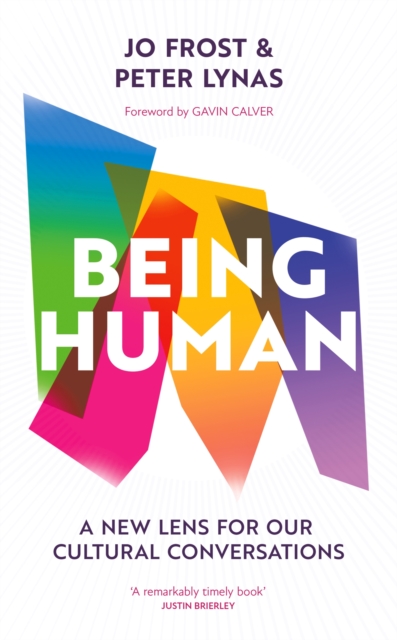 Being Human : A new lens for our cultural conversations
Paperback / softback
Description
'Being Human masterfully reorientates us towards the only story that ultimately makes sense of who we are ...
A remarkably timely book' Justin Brierley'Practical, prayerful and ambitious.
A Gospel-infused, wide-angle lens on contemporary society.'Jill Duff, Anglican Bishop of Lancaster'A valuable toolkit for church leaders, to help them build confidence in their members, to share the story of Jesus and his kingdom.'Les Isaac OBE, President, Ascension Trust'A great book about one of the most important but confusing questions of our time.'Professor Iain Provan, author of Cuckoos in our Nest: Truth and Lies about Being HumanWho am I?
Does my life matter? What will make me happy?In different ways and at different moments we all ask life's big questions about what it means to be human.
But in our fast-paced, rapidly changing and often exhausting society, our cultural stories struggle to provide us with good answers.
Whether on issues of gender identity or AI, climate change or racial injustice, our individual solutions to life's big challenges can often end in deep division and broken relationships. But there is another way. Being Human offers a new lens - a new way to engage with our cultural conversations using four key aspects of humanity: significance, connection, presence and participation.
Digging into the foundations of our cultural stories, authors Jo Frost and Peter Lynas expose the cracks in our culture's understanding of what it means to be human.
By contrasting our cultural narratives with the story of the Bible, we can see how cultural truths have been fractured and isolated from the fullness and richness of who God is and who God created us to be, and come to recognise that only in Jesus can we live truly fully human lives. Being Human is a refreshingly clear and engaging guide for everyone who wants to live out and share the good, true and beautiful biblical vision of what it is to be human. Peter and Jo co-lead the Being Human project, an initiative from the Evangelical Alliance, helping everyday Christians live out and share the biblical vision of what it means to be human.
Information
Format:Paperback / softback
Pages:256 pages
Publisher:Hodder & Stoughton
Publication Date:12/10/2023
Category:
ISBN:9781399811095
Information
Format:Paperback / softback
Pages:256 pages
Publisher:Hodder & Stoughton
Publication Date:12/10/2023
Category:
ISBN:9781399811095