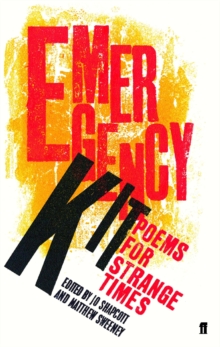 Description
Emergency Kit is an anthology with many differences.
It is, to begin with, a book which gives prominence to poems rather than to the poets who wrote them.
It is truly international, bringing together poems not just from these islands but from many parts of the English-speaking world.
It is the first book to identify a strain in the poetry of the last half-century which is characteristic of the 'strange times' we live in - an age when, as the editors note, scientific discovery itself has encouraged us to 'make free with the boundaries of realism'.
It values imagination, surprise, vivid expression, the outlandish and the playful above ideology and sententiousness.
It is, in short, living proof that poetry in the English language continues to thrive and to matter.
Free Home Delivery
on all orders
Pick up orders
from local bookshops