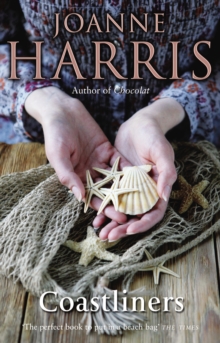 Description
On the tiny Breton island of Le Devin, life has remained almost unchanged for over a hundred years.
For generations, two rival communities have fought for control of the island's only beach.
When Mado returns home ot her village after a ten-year absence, she finds it threatened, both by the tides and by a local entrepreneur.
Worse, the community is suffering from an incurable loss of hope.
Taking up the fight to transform the dying village, Mado must confront past tragedies, including the terrible secret that still haunts her father.
Information
Format: Paperback
Pages: 400 pages
Publisher: Transworld Publishers Ltd
Publication Date: 01/11/2002
ISBN: 9780552998857
Free Home Delivery
on all orders
Pick up orders
from local bookshops
Reviews
Showing 1 - 5 of 5 reviews.
Review by breeks
16/06/2015
Not a book I really got into. I found it a little dreary, since many of the characters on the French island seem to have a downer on each other as well as the ongoing animosities between the two towns as well.
Review by picardyrose
16/06/2015
Not fun. Downbeat and technical -- more than I'd ever want to know about tides.
Review by Fluffyblue
16/06/2015
Beautifully written by Joanna Harris, as usual, I loved this book. It conjured up so many pictures in my mind, and you really felt involved with the characters in the book.
Review by philippa58
16/06/2015
feels a bit contrived...especially the denouement...some good characters ...but the story line close to gothic
Review by phoebesmum
16/06/2015
Following her mother's death, beautiful young artist Mado returns to her childhood island home to take care of her taciturn, distant father. (I mention that she's a beautiful young artist because what are the odds she'd be a plain, dumpy, 40-year-old shorthand typist?) Tiny as Le Devin is, its two communities are nonetheless locked in ancestral rivalry, with yet more, and even more bitter rivalries between the families that make up those communities. Mado's home of Les Salants is badly run down and depressed but, with the help of attractive drifter Flynn (there is always an attractive drifter; given how commonplace they apparently are, it's strange I've never met one. Perhaps it's because I'm not a beautiful young artist), Mado sets events in motion that bring life back to the village and its people. But good things don't last forever, and there are forces at work that Mado never imagined.A pleasant, lightweight read, with no major surprises. I had some difficulty keeping track of the characters, and who was related to whom, but the island itself, and island life, is given an affectionate depiction.