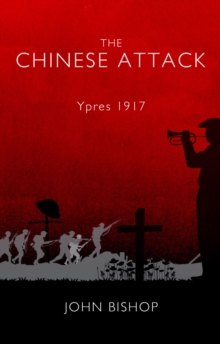 The Chinese Attack : Ypres 1917
Paperback / softback
Description
What did the world's most populous country contribute to World War One?
Not much, apart from the 140,000 labourers who signed up to work on the Western Front and found themselves under a casually-racist military jurisdiction.
The Chinese Attack dramatises their situation through the eyes of 2nd Lieutenant Jack Reynolds, sent to find evidence of unfolding mutiny among them after he himself has been charged with inciting protest at the War's direction - this a consequence of the loss of his men in a futile decoy attack at the Battle of Passchendaele.
Jack's growing realisation that he is being used to further injustice leads him to rebel and fight to stop his Chinese charges' being sacrificed to mindless prejudice.
Against a backdrop of the chaos unleashed by the Allied collapse in the Spring of 1918, Jack's mission to save his servant Tien becomes a pell-mell dash for freedom to escape from the firing squad.
In the course of which he struggles to regain his own will to live.
While the central plot is fiction, the routine experiences of the Chinese are based on fact and bring to life a neglected aspect of the War, which both contributed to post-war Chinese political and economic developments and fed the anti-imperialist propaganda of more recent Chinese governments.
Information
Format: Paperback / softback
Pages: 384 pages
Publisher: Troubador Publishing
Publication Date: 28/01/2017
Category: Historical fiction
ISBN: 9781788036726