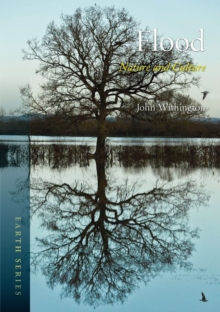 Flood : Nature and Culture
Paperback / softback
Part of the Earth series
Description
From Noah's Biblical deluge to the China floods of 1931 that killed more than 3 million people; and from the broken levees in New Orleans to submerged streets and homes all over Britain, floods have always been an unwelcome companion of humanity.
They have many causes: rain, melting ice, storms, tsunamis and the failures of dams and dikes.
They have been used as deliberate acts of war causing thousands of casualties and have often been seen as punishments visited by vengeful gods.
Flooding kills more people than any other type of natural disaster.
This cultural and natural history of floods tells of the deadliest floods the world has seen, while also exploring the role of the deluge in religion, mythology, literature and art.
Flood describes how aspects of floods - the power of nature, human drama, altered landscapes - have fascinated artists, novelists and film-makers.
It examines the ancient, catastrophic deluge that appears in many religions and cultures, and considers how the flood has become a key icon in world literatures and a favourite component of disaster movies. John Withington also relates how some of the most ambitious structures ever built by humans have been designed to protect us against these merciless encroaching waters, and discusses the increasing danger floods pose in a future beset by the effects of climate change.
Filled with illustrations, Flood offers a fascinating overview of our relationship with one of humanity's oldest and deadliest foes.
Information
Format:Paperback / softback
Pages:224 pages
Publisher:Reaktion Books
Publication Date:01/11/2013
Category:
ISBN:9781780231969