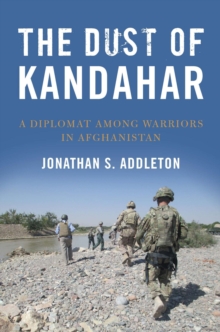 The Dust of Kandahar : A Diplomat Among Warriors in Afghanistan
Paperback / softback
Description
The Dust of Kandahar provides a personal account of one diplomat's year ofservice in America's longest war.
Ambassador Addleton movingly describes theeveryday human drama of the American soldiers, local tribal dignitaries,government officials, and religious leaders he interacted and worked with insouthern Afghanistan. Addleton's writing is at its most vivid in his firsthand account of the April 2013suicide bombing outside a Zabul school that killed his translator, a fellowForeign Service officer, and three American soldiers.
The memory of thistragedy lingers over Addleton's journal entries, his prose offering poignantglimpses into the interior life of a U.S. diplomat stationed in harm's way.
Information
Format: Paperback / softback
Pages: 272 pages
Publisher: Naval Institute Press
Publication Date: 30/11/2016
Category: Memoirs
ISBN: 9781682470794
Also by Jonathan S. Addleton