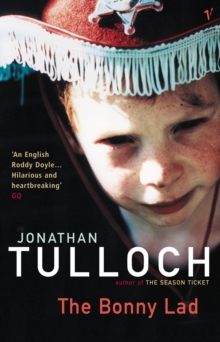 Description
Sonny Gee is six years old when his mother abandons him.
He is taken in by his grandfather, Joe, a man he's never met, a former miner, grim and taciturn.
Forced together and immediately locked in conflict, an inarticulate tenderness develops between the old man and the boy.
For both of them, however, this new relationship is increasingly threatened by forces from the past.
By winner of the Betty Trask Prize and the J B Priestly Award.
Information
Format: Paperback
Pages: 320 pages
Publisher: Vintage Publishing
Publication Date: 07/03/2002
ISBN: 9780099284567
Free Home Delivery
on all orders
Pick up orders
from local bookshops
Reviews
Showing 1 - 1 of 1 reviews.
Review by jayne_charles
27/08/2015
This has a similar old geezer-troubled youngster dynamic to "Goodnight Mr Tom". From the very first chapter, where the Bonny Lad of the book's title is brought to live with his Grandfather, it's clear how the story will play out, but it's no less enjoyable for that. Sonny Gee is about six years old, but a neglectful upbringing at the hands of his drug-addicted mother and her hard-case boyfriend who uses the child as a mule, have left him foul mouthed and streetwise beyond his years. The Grandfather, who didn't previously know of his existence, is infirm, an ex-miner suffering from what I took to be vibration white finger. His only wish is to see the out-of-control youngster out of his house as quickly as possible.The dialogue is all rendered in the form of dialogue, so it's all "Divven't do that, gadgie mister", and "Howay" etc etc. I liked that - it made it easier to hear the voices of the characters. What I didn't notice until a little way in was that the story is told in the third person without ever allowing the reader access to the character's private thoughts. Everything has to be gauged from the dialogue, the facial expressions described, the characters' actions. It made me think about how much different it would have been if written otherwise (how much less effective?) when Sonny Gee was pushing the boundaries, constantly threatening to run away (because 'it's shite here') whilst meaning something else. I knew how the book would end - there are certain rules in literature that this one seemed in no way minded to defy - but it was a good journey, featuring some moments of pure tragedy, entertaining support characters (Audrey in particular, with her different coloured towels - genius), and a dramatic finale. Another great slice of North-Eastern life from this talented author.