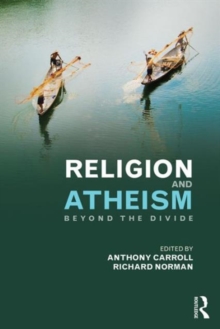 The Pursuit of Existentialism : From Sartre and De Beauvoir to Zizek and Badiou
Paperback / softback
Description
The Pursuit of Existentialism explores how existentialism has survived and how its key themes and concerns remain integral to continental philosophy today.
The Pursuit of Existentialism places the creation of existentialism - in the work of Sartre, Camus and Beauvoir - in its historical context, assessing how it drew on the work of Nietzsche and Kierkegaard.
The book then goes on to focus on the complex heritage of post-Sartrean thinking from Heidegger to today.
Theorists and schools covered include: Heidegger's infamous critique of existentialism; "the dissident surrealists" from Bataille to Blanchot; feminist thinking from Arendt to Kristeva; postmodernist theorising from Baudrillard and Lyotard; psychoanalytic thinking from Lacan and Zizek; and deconstructive and political philosophy from Derrida and Badiou.
Information
Format: Paperback / softback
Pages: 224 pages
Publisher: Taylor & Francis Ltd
Publication Date: 01/01/2020
Category: Phenomenology & Existentialism
ISBN: 9781844655731