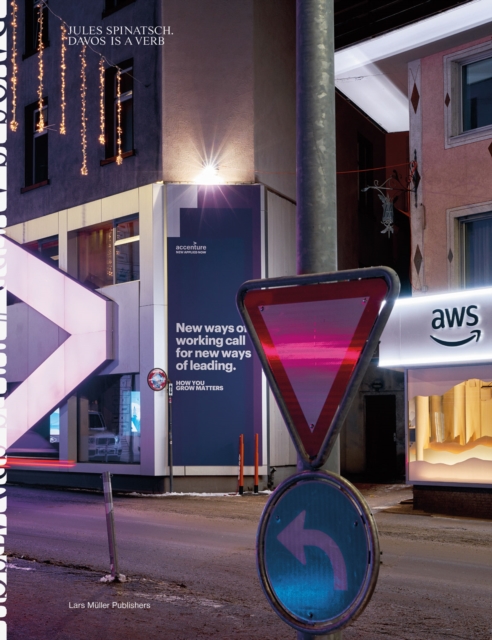 Davos Is a Verb: A World in Disruption
Hardback
Description
In the context of the World Economic Forum (WEF), an absurd practice has emerged in Davos over the last few years: for the short time of the event, the main street is almost entirely rebuilt.
Thus, a pop-up industry has grown up that generates an enormous short-term demand for reusable spaces, blank walls and empty rooms.
The street scene of the alpine city is altered in favor of the self-representation of companies, corporations and organizations.
The existing infrastructure is transformed, at horrendous prices, into a space of communication for the respective agenda. In his most recent series Davos Is a Verb, the Swiss photo artist Jules Spinatsch focuses on something that is typical of events around the world: the temporary appropriation of local spaces and infrastructures by major international corporations.
In view of the debates over the WEF's future, this photobook gains its relevance and presents itself as a contemporary witness of the WEF in Davos.
By using photo-essayistic, conceptual and investigative artistic strategies, Spinatsch documents the aesthetics and actions of the financial, technological and new media industries as well as the various political agents.
The British ecological economist Tim Jackson, known for his critical attitude towards growth, comments on the hegemonic practices in Davos and the world in an extensive essay.
Information
Format:Hardback
Pages:320 pages, 120 Illustrations, unspecified
Publisher:Lars Muller Publishers
Publication Date:25/03/2021
Category:
ISBN:9783037786482
Information
Format:Hardback
Pages:320 pages, 120 Illustrations, unspecified
Publisher:Lars Muller Publishers
Publication Date:25/03/2021
Category:
ISBN:9783037786482