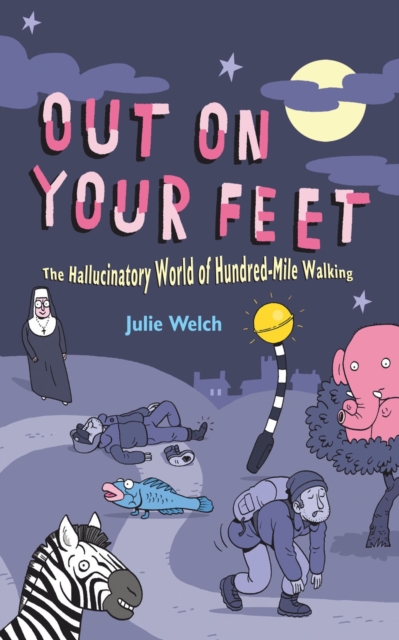 Out On Your Feet : The Hallucinatory World of Hundred-mile Walking
Hardback
Description
For five years Julie Welch, a sports writer and marathon runner, edited the magazine of the Long Distance Walkers Association -a remarkably large group of people who meet up most weekends to undertake arduous walking challenges 20, 40 or 60 miles long.
The highlight, (though others might well say nadir!) of the Walkers' calendar has long since been the annual 'Hundred'.
First held in 1973, and every year since, its eclectic (but uniformly addicted) participants will walk a hundred miles, non-stop, within 48 hours - watching the sun set and rise again...twice.
The annual Hundreds both beguiled and allured Julie until the sports journalist felt herself powerless to resist; she decided she had to have a go herself.
Out On Your Feet is the story of what happened: of the 50-mile walks she took part in to build up to the big day; the singular, admirable, often eccentric and above all tough-as-old-boots members of the long-distance fraternity; and finally the full wonder, pain, horror, exhilaration, even hallucination of walking a Hundred. (With fatigue as a constant travel companion, the mind will play tricks...)This highly entertaining book delves into a fascinating sub-culture that will undoubtedly baffle and inspire in equal measure.
Information
Format:Hardback
Pages:256 pages, 8pp colour plates
Publisher:Aurum Press
Publication Date:10/09/2009
Category:
ISBN:9781845134273
Information
Format:Hardback
Pages:256 pages, 8pp colour plates
Publisher:Aurum Press
Publication Date:10/09/2009
Category:
ISBN:9781845134273