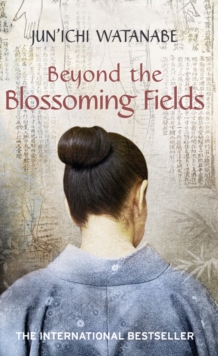 Beyond the Blossoming Fields
Paperback / softback
Description
The sudden thought reverberated to the centre of Gin's being.
It filled the emptiness in her nineteen-year-old heart, that of a girl whose marriage had failed and who was faced with a future devoid of hope.
As a young girl from a wealthy family, Ginko Ogino seems set for a conventional life in the male-dominated society of nineteenth-century Japan.
But when she contracts gonorrhoea from her husband, she suffers the ignominy of divorce.
Forced to bear the humiliation of being treated by male doctors, she resolves to become a doctor herself in order to treat fellow female sufferers and spare them some of the shame she had to endure.
As more and more obstacles are placed before her, will she give in to social pressure or continue to fight against her world and her times?
Information
Format: Paperback / softback
Pages: 350 pages
Publisher: Alma Books Ltd
Publication Date: 08/04/2009
ISBN: 9781846880780