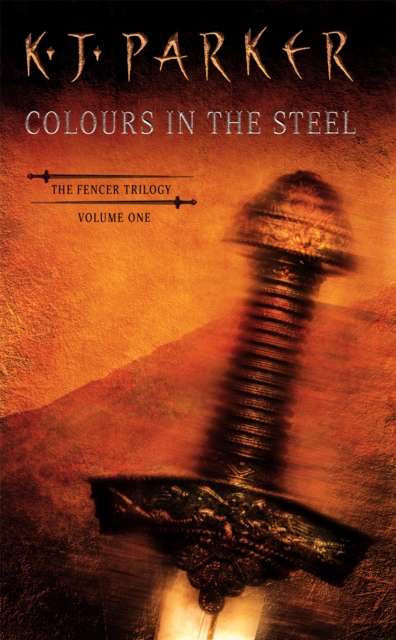 Colours In The Steel : Fencer Trilogy Volume 1
Paperback / softback
Description
'...one of the most entertaining fantasy debuts in recent years...incredibly vivid, refreshing, fun, thoughtful, absorbing' - SFX'A remarkably accomplished tale for a debut novel.' - BLACK TEARS MAGAZINEPerimadeia: the famed Triple City and the mercantile capital of the known world.
Behind its allegedly impregnable walls, everything is available.
Including information which will allow its enemies to plan one of the most remarkable sieges of all time.
The man called upon to defend Perimadeia is Bardas Loredan, a fencer-at-law, weary of his work and of the world.
For Loredan is one of the surviving members of Maxen's Pitchfork, the legendary band of soldiers who waged war on the people of the plains for many years, rendering an attack on the city impossible.
Until now... But Loredan has problems of its own. In a city where court cases are settled by lawyers disputing with swords not words, enemies are all too easily made. And by winning one particular case, Loredan has unwittingly become the focus of a misplaced curse from a young woman bent on revenge.
The last thing he needs is to be made responsible for saving a city. The first volume of the acclaimed fantasy series reissued with a stunning new cover style. Books by K.J. Parker:Fencer TrilogyThe Colours in the SteelThe Belly of the BowThe Proof HouseScavenger TrilogyShadowPatternMemoryEngineer TrilogyDevices and DesiresEvil for EvilThe EscapementSaloninusBlue and GoldThe Devil You KnowTwo of SwordsThe Two of Swords: Part 1The Two of Swords: Part 2The Two of Swords: Part 3NovelsThe CompanyThe Folding KnifeThe HammerSharpsSavagesSixteen Ways to Defend a Walled CityMy Beautiful Life
Information
Format:Paperback / softback
Pages:512 pages
Publisher:Little, Brown Book Group
Publication Date:25/03/1999
Category:
ISBN:9781857236101
Information
Format:Paperback / softback
Pages:512 pages
Publisher:Little, Brown Book Group
Publication Date:25/03/1999
Category:
ISBN:9781857236101
Also in the Fencer Trilogy series | View all