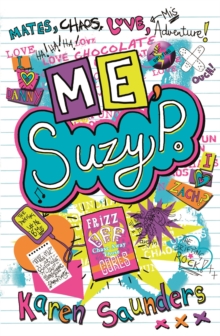 Description
Fourteen-year-old Suzy Puttock and her three best friends lead an average teenage life, spending most of their time in school, home or hanging out in cafes.
Mishaps and cringe moments have a nasty habit of following Suzy wherever she goes, but otherwise life's pretty normal. She's been going out with Danny since forever, her nutty older sister Amber's wedding is taking up all her family's attention and her annoying younger sister Harry is intent on making Suzy's life a misery. When gorgeous new boy Zach starts showing Suzy attention, she wonders if the grass may be greener on the other side of the romantic fence.
Before Suzy knows it, she's broken up with Danny, there's a huge rift in her friendship group and life is careering off track.
Can she sort herself out before things are messed up completely?
Information
Format: Paperback
Pages: 352 pages
Publisher: Templar Publishing
Publication Date: 01/01/2013
Category: Humorous
ISBN: 9781848772960
Free Home Delivery
on all orders
Pick up orders
from local bookshops