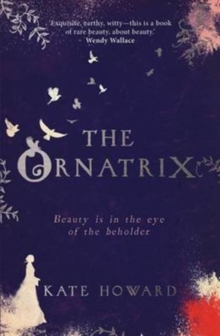 Description
Flavia was born with a birthmark marring her face in the shape of a bird in flight.
A dyer's daughter, she grows up in a secluded little house in the woods, away from prying eyes.
Ashamed of the mark, her mother forces Flavia to conceal her face behind a veil.
But on the night before her younger sister's wedding, Flavia does something drastic, something that will draw her into a much wider and stranger world than she could have imagined: the convent of Santa Giuliana, just outside the city walls.
There she meets Ghostanza, a courtesan turned widow, whose white-lead painted face entrances Flavia, and whose beauty and cruelty are unmatched.
Flavia becomes her ornatrix: her hairdresser and personal maid.
But as white-lead paint rots the flesh below it, the bustling city, and Santa Giuliana, is rotting below the shimmer of wealth and privilege. And Flavia is drawn into a world of desire and jealousy that has devastating consequences.
Set in sixteenth century and painted against a vivid historical Italian landscape, rich in description and character and with themes and characters relevant to today, it tackles issues of belonging, female identity and the perception of beauty.
It cannot fail to move.
Information
Format: Paperback
Pages: 360 pages
Publisher: Overlook Press
Publication Date: 14/07/2016
Category: Historical fiction
ISBN: 9780715650974
Free Home Delivery
on all orders
Pick up orders
from local bookshops
Also by Kate Howard