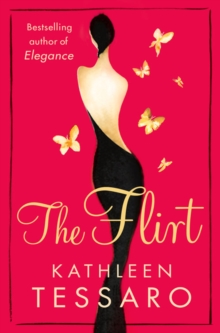 Description
A delicious romantic comedy from the bestselling author of Elegance `Unique situation available for attractive, well mannered, reasonably educated young man.Hours irregular.
Pay generous. Discretion a must.' In a small office in Half Moon Street, Hughie Venables-Smythe discovers the world of the professional flirt.
A timeless art, it can save a marriage or lift a heart faster than any therapy. Letitia Vane runs a bespoke lingerie shop in Belgravia and understands just how to make women feel beautiful.
But she cannot let her guard down and fall in love, least of all with Hughie. Olivia Bourgault de Coudray is in an unhappy marriage to a very wealthy man.
When a series of beautiful notecards begins to appear, with intriguing clues handwritten on each, her interest is piqued.
But the same clues are being delivered to Letitia. Who is flirting with whom? And is flirtation as innocent as it seems - or can it lead to far more dangerous territories of the heart?
Information
Format: Paperback
Pages: 464 pages
Publisher: HarperCollins Publishers
Publication Date: 21/01/2008
ISBN: 9780007215386
Free Home Delivery
on all orders
Pick up orders
from local bookshops
Reviews
Showing 1 - 3 of 3 reviews.
Review by SimoneA
16/06/2015
I'm not a big chick-lit reader, but I like Kathleen Tessaro's books. The Flirt is a fun book about flirting and love, and a quick and entertaining read in between 'heavier' literature.
Review by riverwillow
16/06/2015
This is an engagingly quick and fluffly read which is far better written than many other books of its genre. I particularly liked how Tessaro resisted the temptation to wrap everything up in a nice pat ending.
Review by gmillar
16/06/2015
So I was messing about in my home library (something I do a lot) and I decided that I would organize my collecting a little. I would collect an author from each letter of the alphabet. I don't know why but it seemed like a good idea at the time. I had started out pretty well: Jean Auel, R. M. Ballantyne, Tom Clancy, E. L. Doctorow, Samir El-Youssef, Jeffry Farnol, Elizabeth George, James Norman Hall, etc, in fact I'm well on the way to two alphabet's worth and you can see my reading is all over the genre map. But - I didn't have anything suitable on the shelves or in mind for the letter "T". So I fished around on the internet one night and found a site called "Fantastic Fiction". I scrolled around the listings for "T" and found a name I thought looked good in print. It was in the "mainstream" category and checked I it out. Kathleen Tessaro had written three books and collecting them shouldn't be a hardship - and the author photograph showed a very beautiful woman. I'm a sucker for beautiful women so I cast my "chick lit" fears aside and went straight for a pink-covered book with a fetching stylization of a woman facing away from the viewer on it's front cover and, Yes, a great picture of Ms Tessaro inside the back cover. Guys, I have to tell you that you shouldn't rule these things off out-of-hand. This is a fun read. Ms Tessaro has her tongue firmly planted in her cheek, she has a wicked sense of humor and has included a bit of the ridiculous in her story about flirting. Finely-crafted literature it is not, it doesn't have a complicated plot and it's not what we who served in the Royal Navy used to call an AFO (Admiraty Fleet Order for sexually-explicit assignations ashore) but it is fun. It's an easy read and it does not ask you to think long and hard about the subject matter after you have finished it - although you might just do that!I don't know if women would like it or not. I suspect my wife would call it "crap" and I'm sure my eldest daughter would get the same giggles out of it that I got. Daughter number two would probably fall somewhere in between those extremes. I'm going to read another one of Ms Tessaro's soon. I noticed that there's another one due out in 2010 - oh goody!