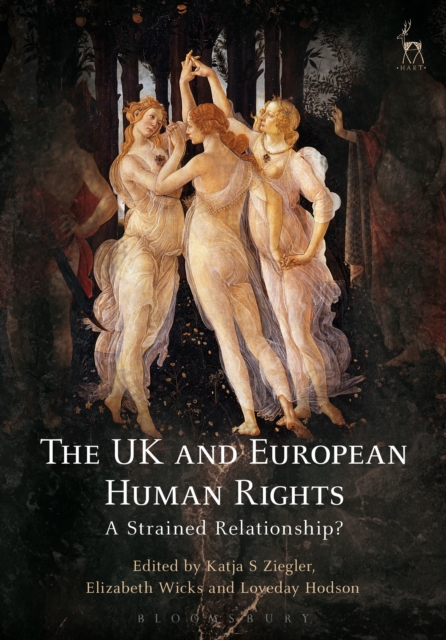 The UK and European Human Rights : A Strained Relationship?
Hardback
Description
The UK's engagement with the legal protection of human rights at a European level has been, at varying stages, pioneering, sceptical and antagonistic.
The UK government, media and public opinion have all at times expressed concerns about the growing influence of European human rights law, particularly in the controversial contexts of prisoner voting and deportation of suspected terrorists as well as in the context of British military action abroad.
British politicians and judges have also, however, played important roles in drafting, implementing and interpreting the European Convention on Human Rights.
Its incorporation into domestic law in the Human Rights Act 1998 intensified the ongoing debate about the UK's international and regional human rights commitments.
Furthermore, the increasing importance of the European Union in the human rights sphere has added another layer to the relationship and highlights the complex relationship(s) between the UK government, the Westminster Parliament and judges in the UK, Strasbourg and Luxembourg. The book analyses the topical and contentious issue of the relationship between the UK and the European systems for the protection of human rights (ECHR and EU) from doctrinal, contextual and comparative perspectives and explores factors that influence the relationship of the UK and European human rights.
Information
Format:Hardback
Pages:544 pages
Publisher:Bloomsbury Publishing PLC
Publication Date:22/10/2015
Category:
ISBN:9781849467957
Information
Format:Hardback
Pages:544 pages
Publisher:Bloomsbury Publishing PLC
Publication Date:22/10/2015
Category:
ISBN:9781849467957