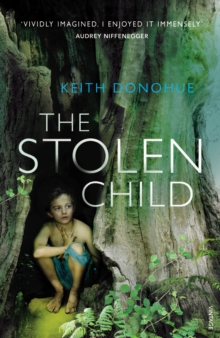 The Stolen Child
Paperback
Description
Seven-year-old Henry Day is kidnapped by fairy changelings living in the dark forest near his home - ageless beings whose secret community is threatened by encroaching modern life.
They give Henry a new name, Aniday, and the gift of agelessness - now and forever, he will be seven years old.
The group has left another child in Henry's place. This changeling boy, who has morphed himself into Henry's duplicate, must adjust to a new way of life and hide his true identity from the Day family.
But he can't hide his extraordinary talent for the piano, and his near-perfect performances prompt his father to suspect that he is an impostor.
As he grows older the new Henry Day becomes haunted by vague but persistent memories of life in another time and place.
Both Henry and Aniday search obsessively for who they were before they changed places in the world.
Information
Format: Paperback
Pages: 336 pages
Publisher: Vintage Publishing
Publication Date: 01/03/2007
Category: Fantasy
ISBN: 9780099490593
Free Home Delivery
on all orders
Pick up orders
from local bookshops
Reviews
Showing 1 - 2 of 2 reviews.
Review by isabelx
16/06/2015
"I'm Henry Day," I croaked, my voice raw with suffering."Hello, Aniday." Onions smiled, and everyone laughed at the appellation. The faery children began to chant "Aniday, Aniday," and a cry sounded in my heart. From that time forward I was called Aniday, and in time I forgot my given name, although on occasion it would come back part of the way as Andy Day or Anyway. Thus christened, my old identity began to fade, much as a baby will not remember all that happened before it is born. To lose one's name is the beginning of forgetting."The Stolen Child" is the story of two changelings, and how they come to terms with their new lives over three decades. One is Aniday, who was stolen from his family in the late 1940s and went to live in the woods with the changeling band, waiting for his turn to become human again. The other is the changeling who takes over his life as Henry Day, having lived as a changeling since being stolen from his German immigrant family nearly a century earlier).Sad and atmospheric and unexpectedly good.
Review by MarthaJeanne
16/06/2015
What's missing is any reason for the whole thing to begin with. To change places with a child so that child changes places again after a time with another child seems very futile. The two individual lives seem even more futile as they spend their new lives obsessing about the change.