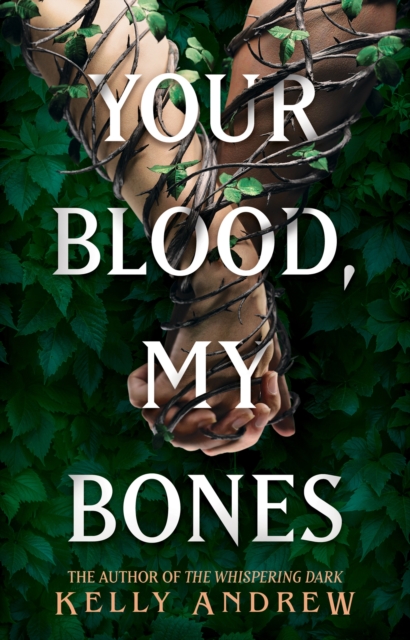 Your Blood, My Bones : A twisted, slow burn rivals-to-lovers romance from the author of THE WHISPERING DARK
Hardback
Description
Wyatt Westlock has one plan for the farmhouse she's just inherited -- to burn it to the ground.
But during her final walkthrough of her childhood home, she makes a shocking discovery in the basement -- Peter, the boy she once considered her best friend, strung up in chains and left for dead. Unbeknownst to Wyatt, Peter has suffered hundreds of ritualistic deaths on her family's property.
Semi-immortal, Peter never remains dead for long, but he can't really live, either.
Not while he's bound to the farm, locked in a cycle of grisly deaths and painful rebirths.
There's only one way for him to break free. He needs to end the Westlock line. He needs to kill Wyatt. With Wyatt's parents gone, the spells protecting the property have begun to unravel, and dark, ancient forces gather in the nearby forest.
The only way for Wyatt to repair the wards is to work with Peter -- the one person who knows how to harness her volatile magic.
But how can she trust a boy who's sworn an oath to destroy her?
When the past turns up to haunt them in the most unexpected way, they are forced to rely on one another to survive, or else tear each other apart.
Information
Format:Hardback
Pages:400 pages
Publisher:Orion Publishing Co
Publication Date:04/04/2024
Category:
ISBN:9781473234895
Information
Format:Hardback
Pages:400 pages
Publisher:Orion Publishing Co
Publication Date:04/04/2024
Category:
ISBN:9781473234895