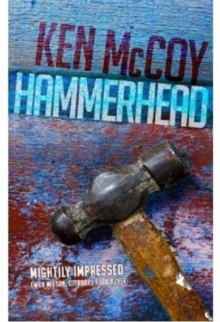 Description
Sam 'Mad' Carew is safe and bored. When a beautiful woman asks for his help, he can not help but be intrigued.
It turns out that in his old job as a copper, Sam helped put away her father for murder.
Even then Sam had his suspicions as to Kevin Kilpatrick's guilt but as the man confessed to both the violent murders for which he was accused, that was it, case closed.
Nine years into two successive life sentences, Kilpatrick is still keeping schtum.
His daughter, the delectable Alison, adamantly refuses to believe in her father's guilt and, using every womanly wile, encourages Sam to investigate.
A recent spate of murders, using a similar method as that used on one of Kilpatrick's supposed victims, convinces Sam she may have a point.
However, he doesn't bargain on getting mixed up with one of the most ruthless and sadistic crime families in the country.
The Robinson clan has its fingers in every pie: prostitution, drug rackets and blackmail are just some of their illegal enterprises, all hidden behind an innocent building supplies front.
But what is their connection to the seemingly random murders?And who are the beautiful women the victims are reported to have been seen with before their untimely demise?
The police at Unsworth nick are as obstructive as ever, and as Sam's relationship with DCI Bowman rapidly deteriorates he finds himself relying on the clandestine but reluctant assistance of his good friend, DC Owen Price.
As the body count racks up, Sam realises he'll have to take his chances and come face to face with the killer - the elusive and aptly named 'Hammerhead' - to knock this one on the head.
Information
Format: Hardback
Publisher: Allison & Busby
Publication Date: 12/03/2007
Category: Crime & mystery
ISBN: 9780749081348
Free Home Delivery
on all orders
Pick up orders
from local bookshops
Also in the Mad Carew S. series