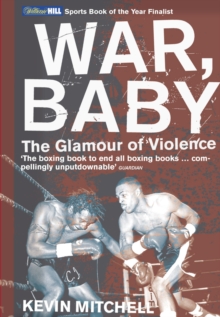 War, Baby : The Glamour of Violence
Paperback / softback
Description
25th February 1995 The Dark Destroyer vs the G-ManNigel Benn and Gerald McClennan Two men with a reputation to defend - a reputation for brutal, unforgiving combat both in the ring and outside it.
Ostensibly, they were fighting for a world title and a lot of money, the stuff of professional boxing.
But this fight was different. It was a rare collision of wills, and few present had seen anything like it.
After ten of the most gruelling and vicious rounds that the sport of boxing has ever witnessed McClellan finally was defeated. He knelt in his corner on one knee in submission. And he never got up. This is the story of what brought these two men together on the night of 25th February 1995 and how that night changed them forever. It's a story too about those associated with the promotion of public fist-fighting, who bend morality to suit their needs. It's a story that attempts to unravel the glamour of violence. William Hill Sports Book of the Year Finalist.
Information
Format: Paperback / softback
Pages: 208 pages
Publisher: Vintage Publishing
Publication Date: 04/04/2002
Category: Boxing
ISBN: 9780224060738