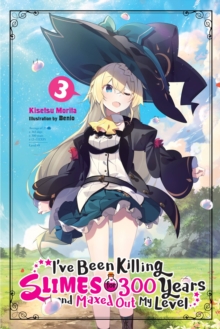 I've Been Killing Slimes for 300 Years and Maxed Out My Level, Vol.3
Paperback / softback
Description
When I first came to thisworld, I said I'd live a carefree, laidback life.
Recently, I've been thinkingabout trading the R&R for quality time with my new family, but...
Argh!First, Falfa gets stuck in her (admittedly adorable) slime form, then a witchcons me and gets me involved in a huge mess...!
Why does this keephappening?!
Information
Format: Paperback / softback
Pages: 224 pages
Publisher: Little, Brown & Company
Publication Date: 11/12/2018
Category: Fantasy
ISBN: 9781975329310