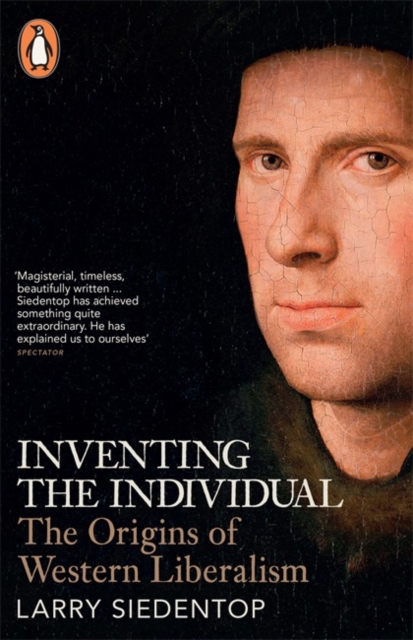 Inventing the Individual : The Origins of Western Liberalism
Paperback / softback
Description
The new book from Larry Siedentop, acclaimed author of Democracy in Europe, Inventing the Individual is a highly original rethinking of how our moral beliefs were formed and their impact on western society today'Magisterial, timeless, beautifully written ...
Siedentop has achieved something quite extraordinary.
He has explained us to ourselves' SpectatorThis ambitious and stimulating book describes how a moral revolution in the first centuries AD - the discovery of human freedom and its universal potential - led to a social revolution in the west.
The invention of a new, equal social role, the individual, gradually displaced the claims of family, tribe and caste as the basis of social organisation.
Larry Siedentop asks us to rethink the evolution of the ideas on which modern societies and government are built, and argues that the core of what is now our system of beliefs emerged much earlier than we think.
The roots of liberalism - belief in individual liberty, in the fundamental moral equality of individuals, that equality should be the basis of a legal system and that only a representative form of government is fitting for such a society - all these, Siedentop argues, were pioneered by Christian thinkers of the Middle Ages, who drew on the moral revolution carried out by the early church.
It was the arguments of canon lawyers, theologians and philosophers from the eleventh to the fourteenth century, rather than the Renaissance, that laid the foundation for liberal democracy. There are large parts of the world where other beliefs flourish - fundamentalist Islam, which denies the equality of women and is often ambiguous about individual rights and representative institutions; quasi-capitalist China, where a form of utilitarianism enshrines state interests even at the expense of justice and liberty.
Such beliefs may foster populist forms of democracy.
But they are not liberal. In the face of these challenges, Siedentop urges that understanding the origins of our own liberal ideas is more than ever an important part of knowing who we are. LARRY SIEDENTOP was appointed to the first post in intellectual history ever established in Britain, at Sussex University in the 1970's.
From there he moved to Oxford, becoming Faculty Lecturer in Political Thought and a Fellow of Keble College.
His writings include a study of Tocqueville, an edition of Guizot's History of Civilization in Europe, and Democracy in Europe, which has been translated into a dozen languages.
Siedentop was made CBE in 2004. PRAISE FOR THE BOOK'One of the most stimulating books of political theory to have appeared in many years ... a refreshingly unorthodox account of the roots of modern liberalism in medieval Christian thinking' John Gray, Literary Review'A brave, brilliant and beautifully written defence of the western tradition' Paul Lay, History Today'An engrossing book of ideas ... illuminating, beautifully written and rigorously argued' Kenan Malik, Independent'A most impressive work of philosophical history' Robert Skidelsky
Information
Format:Paperback / softback
Pages:448 pages
Publisher:Penguin Books Ltd
Publication Date:29/01/2015
Category:
ISBN:9780141009544
Other Formats
Paperback / softback from £19.59
EPUB from £9.99
Information
Format:Paperback / softback
Pages:448 pages
Publisher:Penguin Books Ltd
Publication Date:29/01/2015
Category:
ISBN:9780141009544