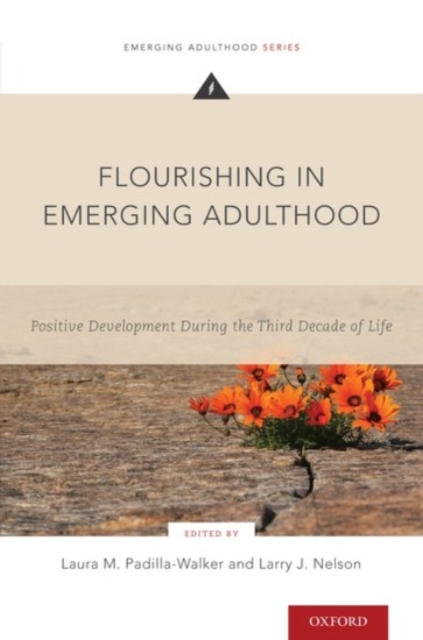 Flourishing in Emerging Adulthood : Positive Development During the Third Decade of Life
Description
Flourishing in Emerging Adulthood highlights the third decade of life as a time in which individuals have diverse opportunities for positive development.
There is mounting evidence that this time period, at least for a significant majority, is a unique developmental period in which positive development is fostered.
Dr. Lene Arnett Jensen highlights the importance of this work in an engaging foreword, and chapters are written by leading scholars in diverse disciplines who address various aspects of flourishing.
They discuss multiple aspects of positive development including how young people flourish in key areas of emerging adulthood (e.g., identity, love, work, worldviews), the various unique opportunities afforded to young people to flourish, how flourishing might look different around the world, and how flourishing can occur in the face of challenge.
Most chapters are accompanied by first-person essays written by a range of emerging adults who exemplify the aspect of flourishing denoted in that chapter and make note of how choices and experiences have helped them transition to adulthood.
Taken together, this innovative collection provides rich evidence and examples of how young people are flourishing as a group and as individuals in a variety of settings and circumstances.
This unique resource will be useful to students, faculty, professionals, clinicians, and university personnel who work with young adults or who study development during emerging adulthood.
Information
Format:
Pages:688 pages
Publisher:Oxford University Press Inc
Publication Date:08/06/2017
Category:
ISBN:9780190260637
Information
Format:
Pages:688 pages
Publisher:Oxford University Press Inc
Publication Date:08/06/2017
Category:
ISBN:9780190260637
Also in the Emerging Adulthood Series series | View all