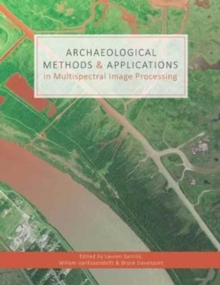 Archaeological Methods & Applications in Multispectral Image Processing
Paperback / softback
Description
Remote sensing and geographic information systems (GIS) have become standard data modelling and research tools with a wide range of applications.
Aiming to facilitate discussion about the development of discipline-wide standards for technical data processing, this volume surveys the development and state of the field and showcases studies employing remotely sensed data to investigate archaeological problems in a variety of geographic settings, including the American Southwest, Kenya, Yucatan, the Mississippi Gulf Coast and Southeastern Louisiana, and the Maya Lowlands.
Papers highlight a series of methodological challenges across a diverse set of environmental regimes, using both tried-and-true and in-development solutions for archaeological prospection, environment characterization and heritage management.
Contributors showcase innovative theoretical approaches and methods in data collection and analysis that contribute to new insights, which would have been inaccessible through traditional fieldwork alone.
This volume presents a discussion of the state of the field as it stands now, and a critical assessment of developments necessary to its survival and is intended to serve as a training model.