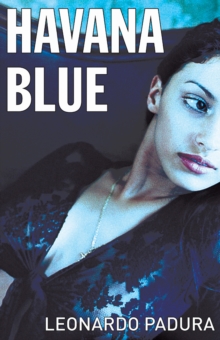 Description
Lieutenant Mario Conde is suffering from a terrible New Year's Eve hangover.
Though it's the middle of a weekend, he is asked to urgently investigate the mysterious disappearance of Rafael Morin, a high-level business manager in the Cuban nomenklatura.
Conde remembered Morin from their student days: good-looking, brilliant, a "reliable comrade'' who always got what he wanted, including Tamara the girl Conde was after.
But Rafael Morin's exemplary rise from a poor barrio and picture perfect life hide more than one suspicious episode worthy of investigation.
While pursuing the case in a decaying but adored Havana, Conde confronts his lost love for Tamara and the dreams and illusions of his generation.
Information
Format: Paperback
Pages: 244 pages
Publisher: Bitter Lemon Press
Publication Date: 04/02/2007
Category: Crime & mystery
ISBN: 9781904738220
Free Home Delivery
on all orders
Pick up orders
from local bookshops
Reviews
Showing 1 - 3 of 3 reviews.
Review by nancyewhite
16/06/2015
A Cuban mystery about a policeman's high school acquaintance who goes missing and the investigation into his whereabouts. Introduces us to the detective, his friends and coworkers and his high school crush. This is the first book I've read that is written by a Cuban who is still living in Cuba and the details about life there were fantastic. The translation feels a little clunky occasionally. There were times where I could feel the words wanting to sing but being held back by translation issues. Definitely worth your time if you like mysteries set in non-American places. It is particularly interesting to compare the voluptuous language with the spareness of Icelandic and Swedish mysteries.
Review by Hagelstein
16/06/2015
Mario Conde is a Cuiban police lieutenant haunted by his desire - and failure - to write. He is investigating the disappearance of an old school-mate - the big man on campus that married the girl Conde also desired - and failed to get. The third mystery in Leonardo Padura Fuentes' series featuring Conde is as fresh and compelling as the first two, with astute observations of the hardships, and class divide, characteristic of life in Cuba.
Review by shawnd
16/06/2015
Mario Conde is a middle aged detective in Havana Cuba whose high school years, friends, enemies, sports and loves loom large over his life. His two failed marriages are a bit of police cliche, and the book--were it more sparsely written--might qualify in many places as noir. However, the author's sometimes flowery, almost Proustian reminiscences flood and saturate the plot. The characters are much more shallow than the intricate tales of memories, past experiences, and embarrassments.Conde is assigned a 'hot' case with scrutiny from top Cuban administrators. A director of a government enterprise has turned up missing, and in a twist of fate that drives the book, the director's wife is the obsession since high school of Conde. The impossibly beautiful Tamara, infinitely out of reach, becomes a daily conversant with Conde as for many pages the investigation is stalled and memories are processed. Out of the blue the investigation starts moving and the author blitzes past details, haltingly describes crimes, and closes out the book in a streak. The redeeming fact of the book is that sometimes, in time, one can have the victory of a lifetime.